Patient Discount Programs & Offers
Unlock Massachusetts Medcial dispensary deals with Rev Clinics!
Rev is a cannabis dispensary in Massachusetts dedicated to serving the patient community and helping everyone buy weed in Boston and beyond, regardless of background or financial position. That's why we provide the most incentives, discounts, and Mass dispensary deals that we possibly can. Explore all our cannabis deals and offers below!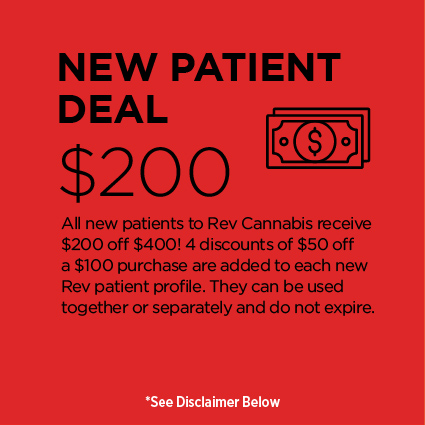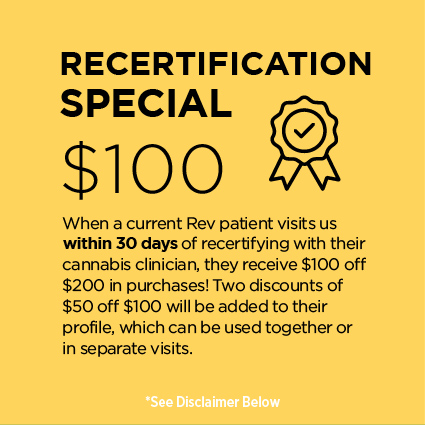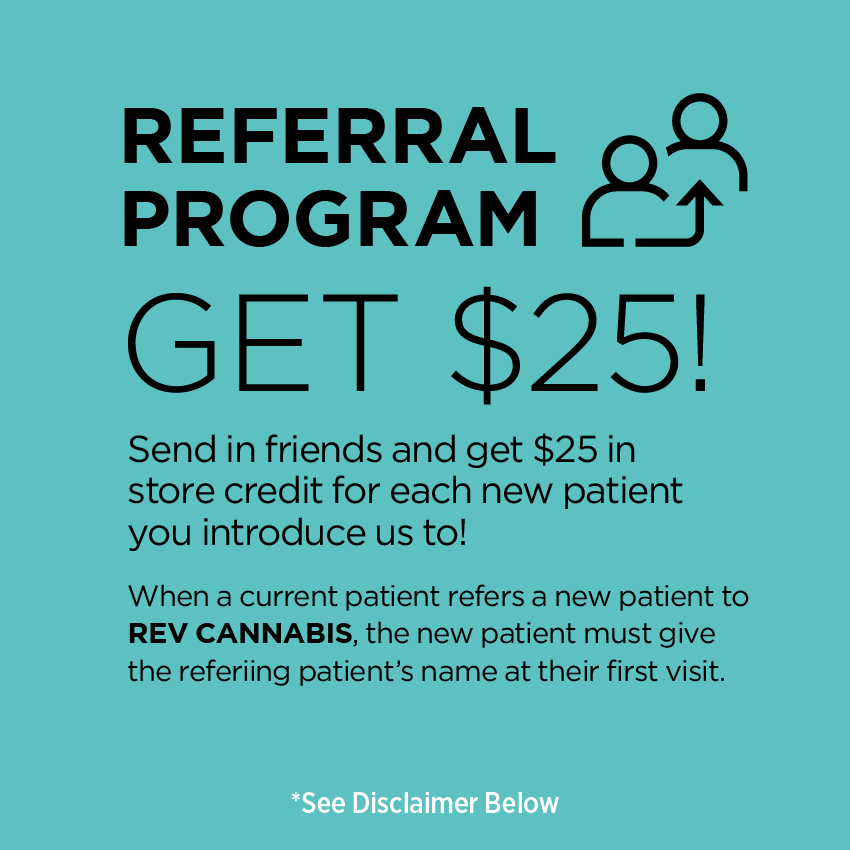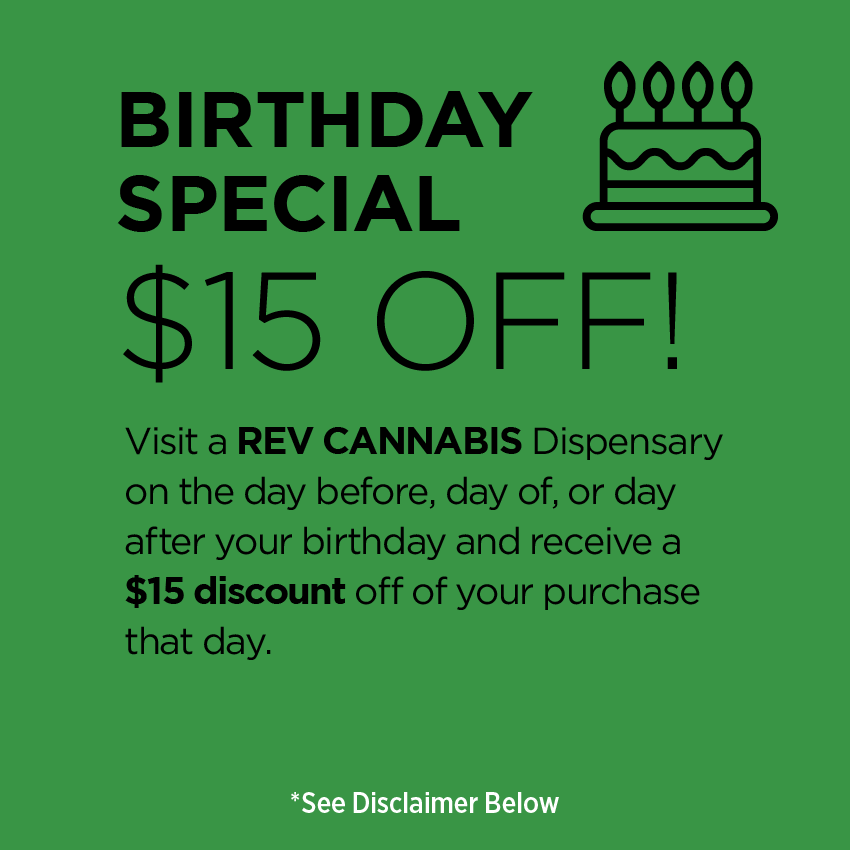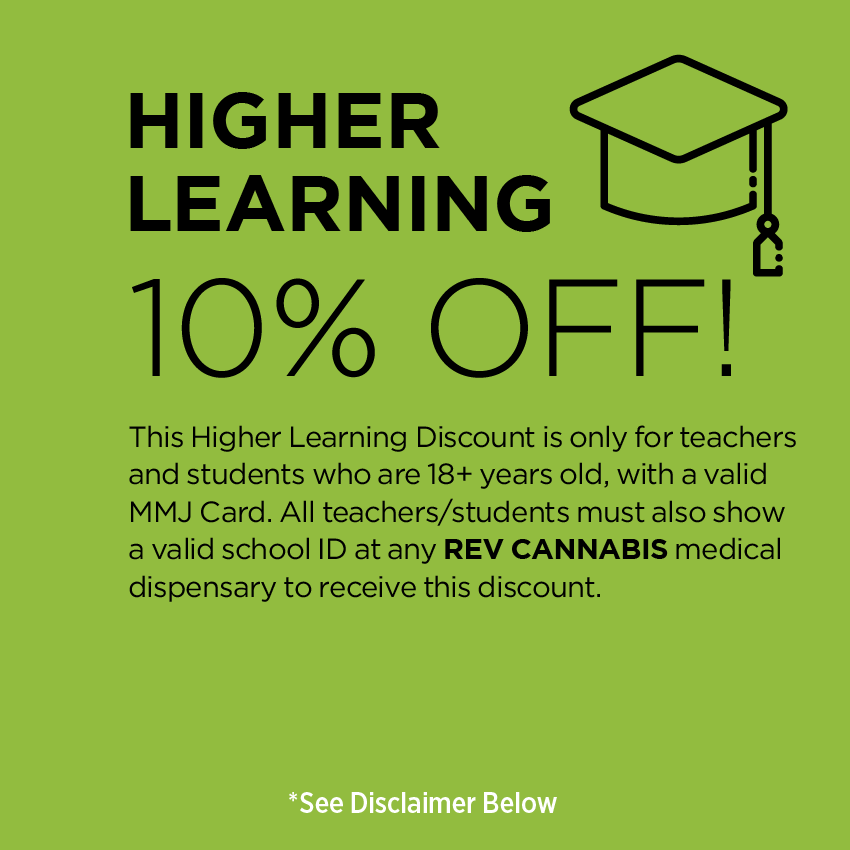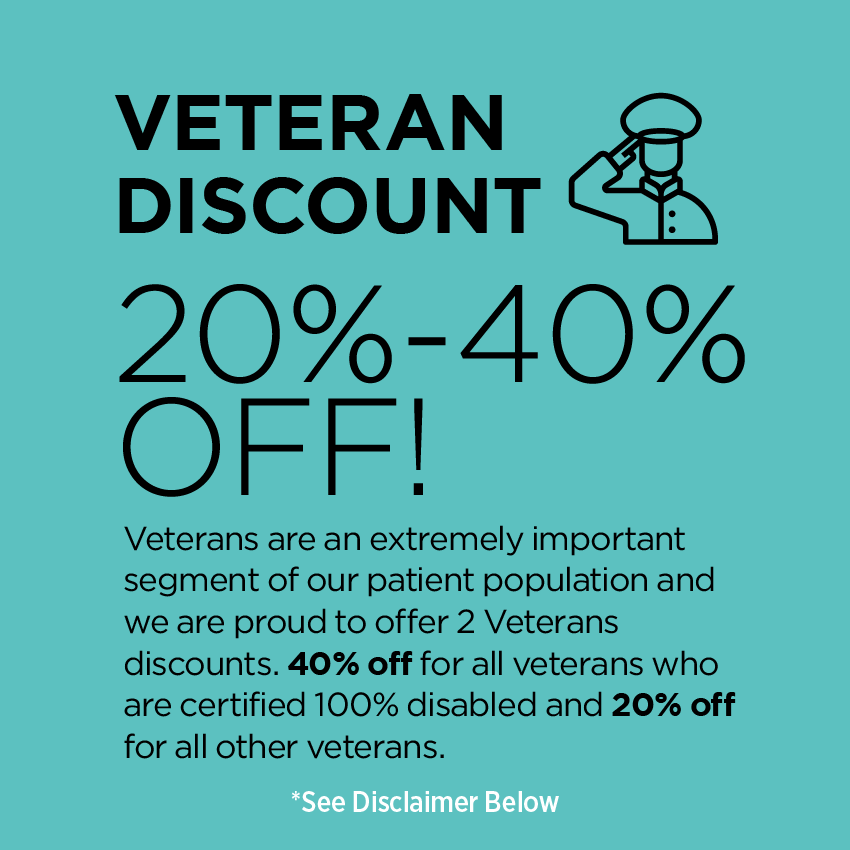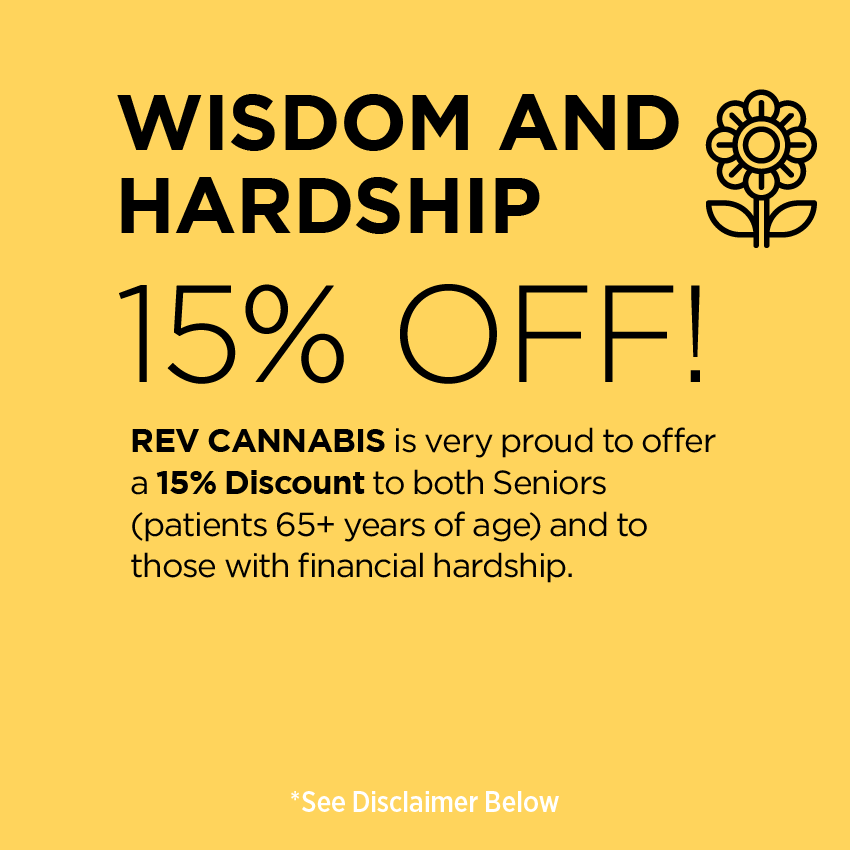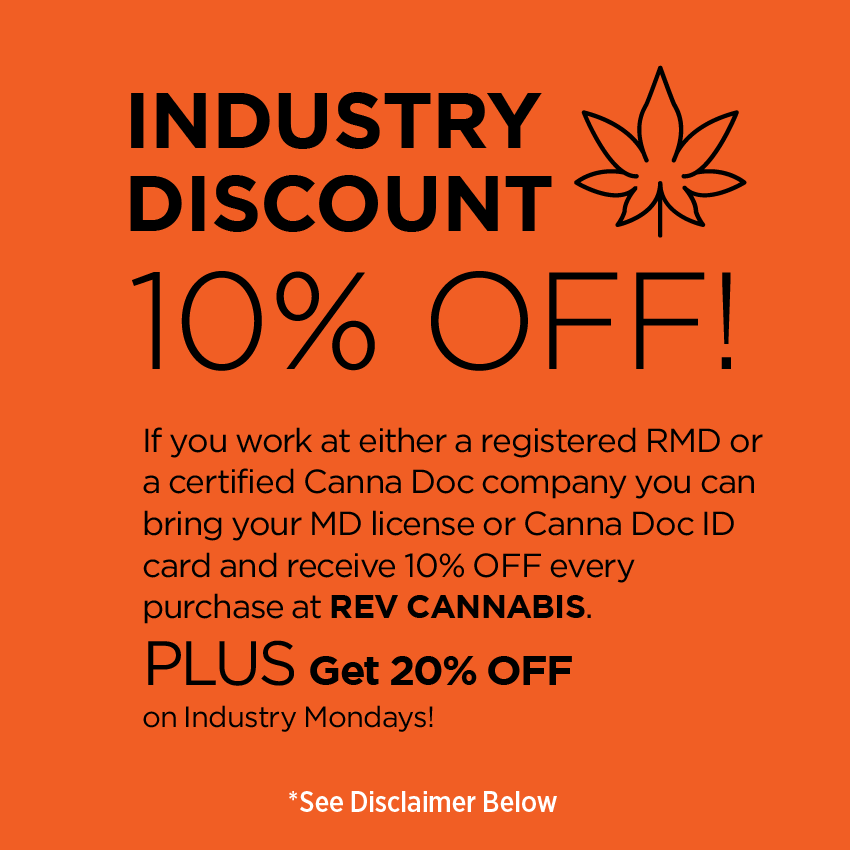 DISCLAIMERS:
*New Patient Deal is only valid for NEW patients to Rev and only given once per patient (NOT per Rev location). *To unlock the Recertification Special, patient must make a purchase at a Rev MED dispensary within 30 days of their recertification from a cannabis clinician, NOT the date listed on their ID card. Only recurring Rev patients receive the Recert Special; cannot be redeemed with the New Patient discount. One recertification special per patient, per calendar year. *To enroll in our Higher Learning program, you will need to show a valid School ID with expiration, at each purchase. If expiration date is not provided, an alternate form of enrollment/educational employment must be provided. *To enroll in the Industry Program, patients must show an active MA RMD Agent Badge. *To be enrolled in our Veterans program, you will need to show your Active Military ID, DD-2141 form, or a DD-7265 form. *To be enrolled in our 40% Veterans Program, you will need to show your DAV/PRM (Disabled American Veterans/Permanent) form. Thank you for your service. *To be enrolled in our hardship program, you will need to show either a valid Mass Health Eligibility Letter or Supplemental Security Income (SSI) card. *Discounts and Loyalty Points can be used ONLY on medicated products, unless otherwise stated. Discounts, deals, and specials including New Patient deals and Group Discounts (Wisdom/Hardship, Veteran, Industry) DO NOT STACK with other discounts, deals, or specials. All transactions must total at least $0.01. If an item is eligible for multiple discounts, deals, or specials, our expert Associates will help you determine which is best for you. Rev CANNABIS Discounts, Deals, and Promotions are subject to change.
Beyond mass cannabis
deals with rev
At Rev, we do more than offer great deals for people who buy weed in Cambridge, Somerville, Leominster and throughout the Boston metropolitan area.   We are also a community of patient advocates and experts– here to help our patients lead healthier and happier lives with help from cannabis.
Our cannabis deals and promotions are ongoing, but many Rev Deals come and go fast.  Connect with us below through our Deals and News signups and never miss another chance for a great bargain at the Rev dispensary near you!